Lindsay Lohan Charged With Felony Grand Theft; Bail Set At $20k; Will Appear In Court Today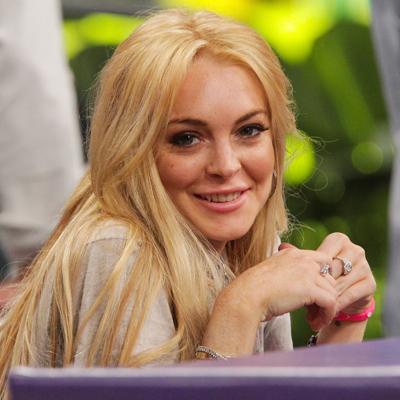 It's official: Lindsay Lohan has been charged with felony grand theft for allegedly stealing a $2,500 necklace from a jewelry store in Venice Beach, California, RadarOnline.com has learned.
LEGAL DOCUMENT: Read The Felony Complaint Against Lindsay
The Los Angeles County District Attorney's Office formally announced the charges Wednesday morning. The Mean Girls star, 24, has been ordered to appear at a hearing at Airport Court in Los Angeles at 1:30 p.m. PT Wednesday. Her bail has been set at $20,000.
Article continues below advertisement
According to sources, here's what to expect during the hearing: "Lindsay's probation will be revoked... immediately," one insider told us. "She will be formally arraigned on the single charge, and at that time she will be expected to enter a plea of either not guilty or guilty.
Another source tells us the troubled actress is expected to plead not guilty during the hearing and "feels that she is being maligned, and that she has a reasonable defense: She was loaned the necklace, plain and simple."
"Lindsay will be remanded into custody, again, and her bail bondsman will be there to get her out," one source said.
During the hearing, the judge could also order her to once again wear a SCRAM ankle bracelet, which detects alcohol consumption.
Per LAPD, they will not release a Lindsay Lohan mushot that will be taken after court today. It will be her fifth mug shot since July, 2007.
Adding to the seriouness of the situation is the fact that the felony grand theft charge constitutes a probation violation for the troubled starlet related to her prior DUI conviction.
Article continues below advertisement
One source told RadarOnline.com that, at a separate hearing at a later date, the D.A. is going to be asking Superior Court Judge Keith Schwartz to "put Lindsay in jail, for violating terms of her probation, for six months in county. This is a separate matter from now new felony case."
If Lindsay is eventually convicted of felony grand theft, she could receive up to 3-years in state prison, although the sentence would likely be shorter.
On the eve of her court appearance, Lindsay was photographed getting her hair done at the swanky Byron Tracey salon in Beverly Hills on Tuesday, leaving the salon with a movie set-ready blonde coif while clad in a cute floral dress and black cowboy boots.
RadarOnline.com will be at Lindsay's arraignment on Wednesday afternoon, and will bring you the latest details as they break.
RELATED STORIES:
EXCLUSIVE INTERVIEW: Lindsay Lohan's Prosecutor: 'She Has Been Treated Fairly And Compassionately'