Exclusive
Cops Want To Conduct Follow-Up Interview With Lindsay Lohan Over Truck Crash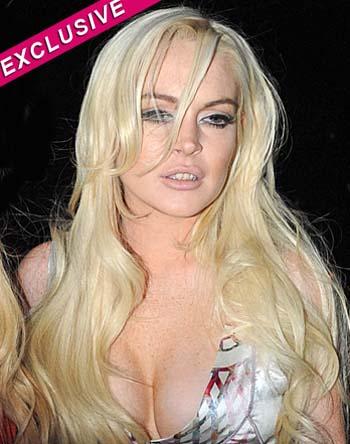 Article continues below advertisement
"Lindsay answered all questions that were asked of her while she was in the emergency room at the hospital," a source close to the situation tells RadarOnline.com. "Lindsay was in shock at the time, but nonetheless she cooperated. Lindsay did everything that was asked of her, including, submitting to a breathalyzer test which registered 0.00. The officers didn't have any reason to believe she was under the influence of any substances. The cops have a few follow-up questions they would like to ask Lindsay which is routinely done in traffic accident investigations. Lindsay could be cited for speeding, and it will probably be determined that she was the sole reason for the traffic accident."
James Johnson, the truck driver who was rear ended by Lohan and reportedly claimed that Lohan's camp tried to pay him off immediately after the accident, filed for bankruptcy in 2011. According to the court docs filed by Johnson in February 2011, his business, JJ's Trucking, had $57k in debts. The trucker owes $3k in taxes and earns $2762.00 per month. When Johnson filed for bankruptcy he had only $80.00 in cash, furniture worth $3500 and owed $10k on his Ford F150 truck. Johnson had a truck repossessed in 2008 and still owes $28k
Article continues below advertisement
Lohan was back on set on Monday filming Liz & Dick, the Lifetime television movie based on the love affair between Elizabeth Taylor and Richard Burton.
"Lindsay was a true professional on set Monday, although she did say she was rather sore from the accident. She knows that she is lucky to be alive. The cops told her if she hadn't been wearing her seatbelt she could have been killed, along with her passenger, Gavin Doyle. Both airbags did deploy and the car was totaled. It was a miracle that anyone walked away from the accident," the insider says.