Exclusive
Court Showdown! Kim Kardashian Forced To Testify About Reality Show's Faked Scenes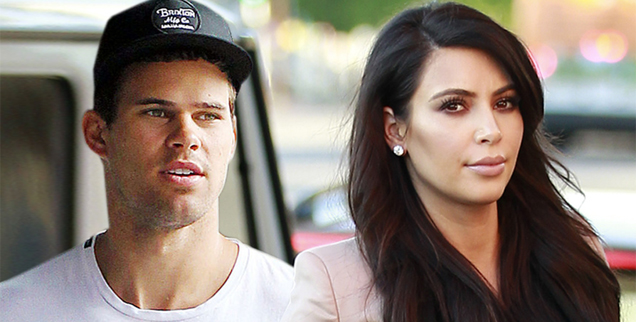 Article continues below advertisement
And RadarOnline.com has learned that Humphries' team already has found several faked and scripted scenes and will confront Kim, 32, with them under oath. As RadarOnline.com reported earlier, Russell Jay, a producer on Keeping Up With the Kardashians, testified under oath that there are at least two scenes that were "scripted, reshot or edited" to make Kris, 28, look like the villain after Kim decided she wanted
a divorce.
But Kim is likely to be confronted with more than just two scenes, RadarOnline.com has learned. Kim, pregnant with Kanye West's baby, wants a divorce. Humphries is seeking an annulment and claims the marriage was fraudulent.
Kim's deposition is going to be a high-drama event that will be even more intense because it will be recorded on video, RadarOnline.com has learned exclusively. What's more, Kris is planning to attend the depo!
Article continues below advertisement
"Kim's deposition is now scheduled," a source told RadarOnline.com. "It will take place in the next two weeks at her lawyer Laura Wasser's office.
"It's scheduled to take all day, and Kim has been dreading it."
Kim is worried the deposition is too stressful for her while pregnant but Kris isn't buying into that, noting she has been flying around the world and filming her E! reality show.
Kim was rushed to a Los Angeles hospital recently with a miscarriage scare after flying home from Paris.
Jay, the producer for Keeping Up With the Kardashians, gave 165 pages of testimony and said that Kim not only knew about Kris' "surprise" proposal, but insisted producers reshoot the scene because "she didn't like how her face looked in the first take," according to Life & Style magazine.
Russell revealed that a scene where Kim confesses to her mother, Kris Jenner, that she was having trouble in her marriage was actually shot after she filed for divorce in 2011.
Article continues below advertisement
It was RadarOnline.com that first broke the news about that scene being faked.
Jay also said that a scene where Kim is furious because Kris is having a party in their hotel room while she was out of town was faked too, and Kim was in the hotel and knew everything that was happening!
Meanwhile, Team Humphries "continues to pour over unaired footage of the Kardashian reality shows that was turned over to them as discovery," said a source.
"Kris' lawyers are being meticulous in their preparation of Kim's deposition, and impending divorce trial."