Not So Fast Kim! Kris Humphries Wants To Halt Kardashian Divorce Trial, Seeks Raw Footage Of TV Show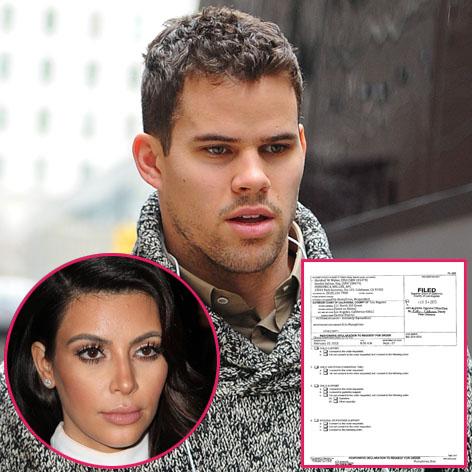 Kris Humphries has just filed legal documents in his ongoing divorce battle with Kim Kardashian, telling the judge that the case can't go to trial yet because key witnesses in the case haven't been deposed and he hasn't received documents he says he needs RadarOnline.com is reporting.
According to the court documents obtained by RadarOnline.com, Team Humphries has asked for records from Ryan Seacrest Productions, E! Entertainment Productions, and Bunim-Murray Productions but none have been turned over. Specifically, they want raw footage of episodes of the Kardashian reality shows.
Article continues below advertisement
The NBA star is planning assert that he was duped into marrying Kardashian, and she was pressured to carry out the marriage because of lucrative financial commitments associated with the broadcast special of the wedding. Humprhies wants to depose various television executives, but has been unsuccessful in those attempts.
"Indeed, if as Ms. Wasser asserts there really is "no evidentiary support" to support Humphries claims, why don't they just give us the access we want? What are they hiding? What is there in the raw footage of this televised courtship, 72 day marriage and resultant breakup that they are so afraid of us discovering?" the court docs state.
Kim's lawyer Laura Wasser wants to set trial for the divorce in March, but Humphries would be unable to attend the proceedings because of his NBA basketball schedule. "Humphries is entitled to be present at Kardashian's deposition, and due to Humphries work schedule he is unavailable until mid-May or June," the docs state.