Kim Kardashian Suffers Miscarriage Scare, Rushed To Hospital In Tears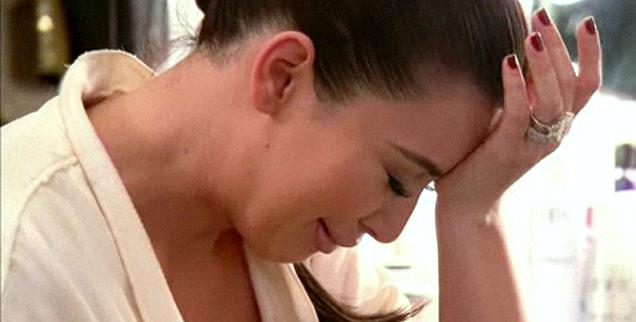 Article continues below advertisement
The 32-year-old socialite "started feeling ill on the plane from Paris, and called friends as soon as she landed," the insider told the paper. "She was rushed to her doctor Tuesday night in tears. She thought she was having a miscarriage."
She was sent home at 12:30 a.m Wednesday, the paper reported, and her doctors advised her to eliminate her fast-paced, jet-setting lifestyle as she advances into the final months of her pregnancy.
"Kim's not respecting her pregnancy," a source told the paper. "She's running around, working out seven days a week. She's working with two different trainers to control her weight, including Tracy Anderson and a pregnancy trainer."
"She's scared that her ass is as big as a couch and is going south, but she is having a very rough pregnancy, and doctors have ordered her to slow down."
Kim had not addressed the incident on her Twitter page as of early Thursday.