Kim Kardashian Is Pregnant With Kanye West's Baby!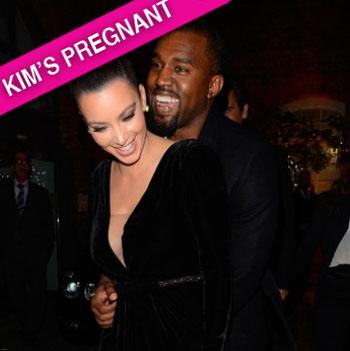 Article continues below advertisement
Her sisters instantly Tweeted their delight at the baby news with Khloe Kardashian writing: "Keeping secrets is hard with so many family members! Especially when you are so freaking excited!!!!! LOVE is everything!!!!"
Kourtney Kardashian also chimed in with, "Been wanting to shout from the rooftops with joy and now I can! Another angel to welcome to our family. Overwhelmed with excitement!"
Kim and Kanye have been dating for less than a year, but as RadarOnline.com exclusively reported, he took her home to meet his family in Oklahoma over Thanksgiving and despite her still being married to Kris Humphries they're happily ready to become parents together!