A Very Kardashian Kristmas: Kanye West Spending The Holiday With Kim & Her Family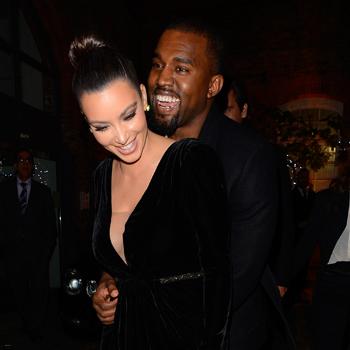 Kanye West is getting closer to the Kardashian clan every day, and he might get caught under the mistletoe with his girlfriend Kim Kardashian this year!
The Stronger rapper Kanye, 35, is now planning to celebrate Christmas with the entire Kardashian clan.
The reality bombshell's brother Rob dished the details to E! News revealing Kanye and Kim, 32, will join her family for the holidays in Los Angeles.
Article continues below advertisement
Christmas is a huge deal for the Kardashians, who just recently released their annual holiday card as RadarOnline.com previously reported.
"My mom has a really big Christmas party every year on Christmas Eve," Rob said about Kris Jenner's festivities.
"We all sleep over at the house, and on Christmas morning we wake up at like 6 a.m. and do presents."
"They all make breakfast, all the girls. We watch basketball. It's a family day."
In addition to Kim and Kanye, Rob said Kourtney and Khloé Kardashian, will join in on the festivities.
"Christmas is home, so everyone will be home and we'll all hang out together," he said.
As RadarOnline reported, Kim is making her big screen debut in Tyler Perry's Temptation: Confessions of a Marriage Counselor.
She shot the flick right after splitting from Kris Humphries her second husband after just 72 days of "wedded bliss."