The Kardashian Kurse? Kim Is Ruining Kanye West's Career, Claims Report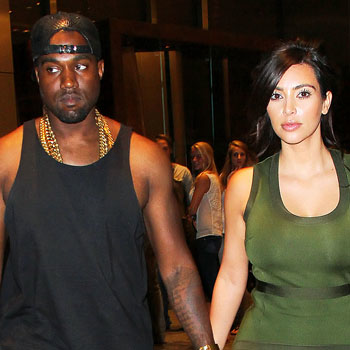 Article continues below advertisement
"His personal life is overpowering his music," an industry source dished to the New York Daily News. "Every time he plays, people are wondering if Kim is going to be there. It's not a good thing for him, especially if he wants to be taken seriously."
The source tells the paper that West never wanted to be a part of Kim's reality star world, but that she pressures him into it.
"He made it clear to her he doesn't want to be on her show, but Kim gets upset so he caves in," the source claimed.
Kanye, who is used to nabbing huge paychecks on his own for party appearances, reportedly recently received offers to host New Year's Eve bashes – but only if Kim was with him!
"Kanye was actually offended by the offers," the source tells The NY Daily News, and claims West turned all the offers down.
Meanwhile, one ticket broker tells the newspaper that West's upcoming show in Atlantic City is "not close to being sold out," and another source reveals that "Literally half the audience got up to go to the bathroom and it was the talk of the men's room," when West donned a kilt during his performance at the December 12 Hurricane Sandy Benefit Concert in New York.
Article continues below advertisement