It's A White Christmas For The Kardashians In Annual Card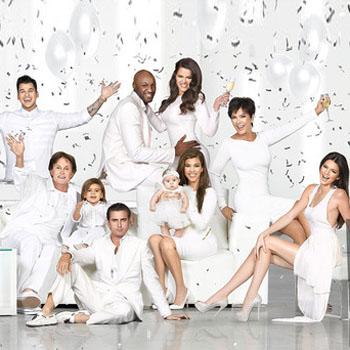 Article continues below advertisement
The shots were taken by Nick Saglimbeni, who said the clan "had such a fun time shooting this!"
Kendall, Lamar and Khloe did not make the initial photoshoot, but were added in later via Photoshop technology.
Khloe told Ellen DeGeneres the holidays are one of the family's most treasured times of the year.
"Every Christmas, we're always together. Step-brothers, sisters, everything. All 10 kids, and then everyone's girlfriend, boyfriend, this, that," she said. "The older we get, the more we stick together…the babies are getting older and loving the holidays more and more.