Jet Set Baby Bump! Pregnant Kim Kardashian & Kanye West Go Glam In Paris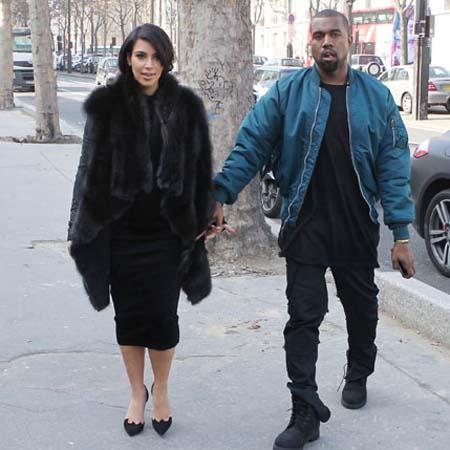 This is going to be on well traveled baby! Kim Kardashian proudly showed off her growing baby bump with her baby daddy Kanye West, and RadarOnline.com has the photos of her stylish stroll in Paris.
Trying hard to make up for her maternity fashion disasters, Kim donned a simple black dress and black heels while Kanye dressed down in a pair of jeans, a t-shirt and a jacket.
Still, Kim is completing ignoring the mantra that 'fur is murder' and bundled up a big black fur coat to walk the streets of Paris.
Article continues below advertisement
This conservative outfit is a far cry from the nude photo shoot she did with Kanye for French magazine L'Officiel Hommes.
In those steamy shots pregnant Kim has her hands over Kanye's eyes as she plants a kiss on his lips and in a second one, Kanye is holding his baby mama-to-be's left breast while also kissing her cheek, as she gazes into the camera.