Khloe Kardashian Claims 'Divorce Bullying' Was Very Painful For Kim, She Was 'Thrown Into A Lion's Den!'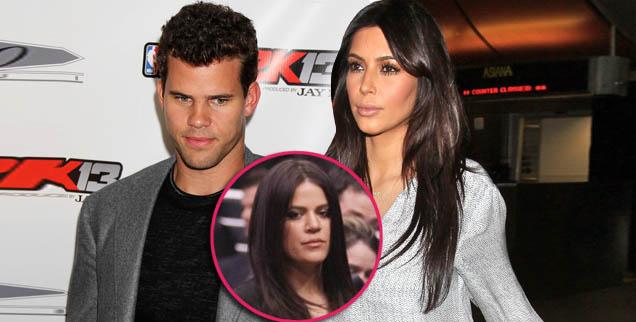 It's not easy going through a divorce, especially when people are bullying you about it!
In a new interview with DuJour, Kim Kardashian opens up about her dragging divorce from her husband of just 72-days, Kris Humphries, and her younger sister, Khloe, claims the negative backlash and public outcry over the split was extremely hard and 'very painful' for Kim, who had never been bullied before – and RadarOnline.com has the details.
Article continues below advertisement
"Going through a divorce for anybody is devastating and heartbreaking, and then to have to do it and feel like you have to explain what is happening is such an awkward thing," the reality star, who is pregnant with boyfriend Kanye West's baby says. "You have to explain your choice to millions of people, and then they're disappointed. I'm disappointed. Why are they disappointed?"
Khloe, who revealed in 2011 that she was bullied all throughout elementary and high school, shares that Kim had a hard time dealing with all her haters.
"Kim never had to endure any bullying in her younger years," she chimes in. "I think to be thrown into a lion's den with everybody attacking her really hit her hard. It was very painful."