Kardashian Sisters Open Up About Bullying On 'Extreme Makeover: Home Edition'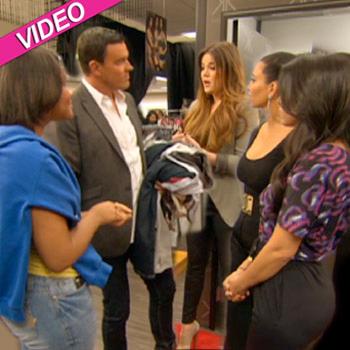 By Amber Goodhand - RadarOnline.com Reporter
Kim, Khloe and Kourtney Kardashian make a surprise appearance on this Friday's episode of Extreme Makeover: Home Edition and RadarOnline.com has a sneak peek for you.
The episode centers around the Walker family, and 11-year old Carl Joseph-Walker Hoover who took his own life because he was bullied. The Kardashians and Michael Moloney set out to make new memories and rebuild the third floor of their home where their boy took his own life.
Article continues below advertisement
"For me, I was bullied my entire elementary school and high school. I had the hardest time with it. I would never talk about it. I would internalize everything," Khloe revealed on the show.
"I've always been compared to my sisters and the things they would say, or write on my locker, it just was really hard. But back then it wasn't as much social media and I do think that there's so many other ways to attack children."
The Kardashian sisters surprise the family's 17-year-old Dominique with a shopping spree of their new Kardashian Kollection and personally help her pick out a new wardrobe.
The Walker family was whisked away from Massachusetts to Hollywood where they participated in an anti-bullying rally in support of the family — with celebrities including pop star Demi Lovato and the Kardashians.
To see the full episode tune in to ABC on Friday, November 2 at 8/7c.