Exclusive
Kris Humphries Watched Kardashian Reality Show In 'Utter Horror'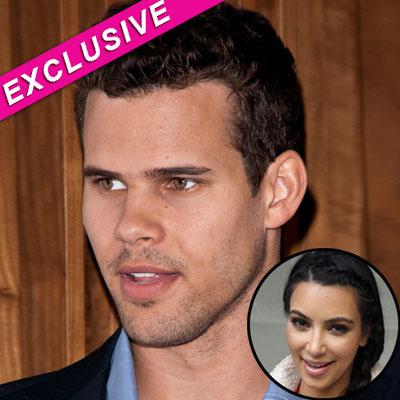 By Jen Heger - Radar Legal Editor
Kris Humphries did watch his estranged wife Kim Kardashian's reality show, Kourtney & Kim Take New York, on Sunday and was extremely disappointed with how he was portrayed on the episode, RadarOnline.com is exclusively reporting.
The E! reality show vixen filed for divorce from Humphries on October 31, after just 72 days of marriage.
The new season of Kourtney & Kim Take New York kicked off on E! Sunday to smash ratings, and viewers got a chance to see the festering marital problems Kim and Kris faced during their short lived union.
Article continues below advertisement
Among the eye-popping moments on Sunday's season premiere were Kris mocking Kim's weight by saying she ate too much cake at their wedding; Kris nonchalantly passing gas in Kourtney's face; Kim hitting Kris after she feels he ruined her pedicure; and Kris manhandling Kim as they horsed around over a camera.
The NBA free agent watched the episode in "utter horror, because it's just not a true depiction about what was actually going on between Kim and Kris," an insider close to the situation tells RadarOnline.com. "Kris did jokingly say that Kim ate too much wedding cake, but what viewers didn't see was Kim nagging Kris about working.
"There was nothing he could do about the NBA lockout, he was working out, and getting ready for the upcoming season, and he is a free agent. It was actually Kim's idea that Kris go back to Minnesota to train and give them some distance. Kris wasn't getting any sleep at all with Mason's playroom literally set up outside their bedroom door. It made no sense for Mason's play area to be on the second floor of the suite Kim, Kris, Scott and Kourtney were staying in. Scott and Kourtney were staying downstairs, and Scott felt that the producers of the show were just trying to provoke him into reactions."
Article continues below advertisement
As RadarOnline.com previously reported, Kim worked closely with the show producers to ensure she was portrayed in a positive light, and her estranged NBA hubby as a "lazy and insensitive" villain.
"Kris wasn't surprised that he was made to look bad. He will just be relieved when the show is over, and his divorce is final," the source tells RadarOnline.com. "Kris is focusing on signing a NBA contract and getting back to work."