Exclusive
Kim Kardashian Will Be 'Victim' & Kris Humphries 'Villain' On Upcoming Season Of Reality Show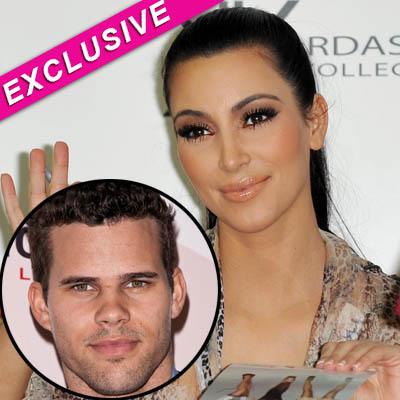 The upcoming season of Kourtney & Kim Take New York will feature the star, Kim Kardashian, as the "victim" and her estranged NBA hubby Kris Humphries, as the "lazy and insensitive" villain, RadarOnline.com is exclusively reporting.
As RadarOnline.com previously reported, after filming had wrapped on Kourtney & Kim Take New York, Kardashian began watching footage from the show, and the newlywed was mortified by her husband's on-camera behavior, spurring her to file for divorce after just 72 days of marriage.
Article continues below advertisement
Even though Kim isn't an executive producer, she has full editorial control of what goes onto the show. Kim began watching the footage after filming wrapped in mid-October, and, according to a source, was "absolutely mortified when she saw on camera, the way that Kris was treating her.
"The marriage was already under a tremendous amount of stress, but she just couldn't believe that she had married this man that was treating her and her family like this."
The E! reality darling will be seen "as the victim, and Kris will definitely be the bad guy. Kim was stunned by the amount of bad press and the public relations nightmare she has endured since deciding to file for divorce," a source close to the situation tells RadarOnline.com. "Kim will be using the show to attempt to rehab her image. Kim has been telling her inner circle that she has worked very hard to get where she has, and she isn't going to let her marriage and subsequent decision to divorce Kris Humprhies ruin that.
Article continues below advertisement
"Kim carefully and methodically plans all of her business decisions, and that is how she is looking at her divorce, as all business. Of course she is sad, but it's all about Kim's endorsement deals and paid promotional appearances. There were reports that Kim was going to lay low after she filed for divorce, yet several days later, she was in Atlanta shooting a role in the movie, The Marriage Counselor.
"Kim will be ringing in New Year's Eve in Las Vegas. The fact is Kim is extremely insecure, and she is truly afraid that if she were to disappear from the public eye, for even more than a week, her fame would disappear," the source says.
As RadarOnline.com previously reported, there are several grassroots organizations that are circulating online petitions in an attempt to get all things Kardashian off television. As of Thursday, the "No More Kardashian" petition, which launched November 2, had more than 131,085 signatures.