Boycott, What Boycott? Kim Kardashian's Divorce Is Ratings Gold For Reality Show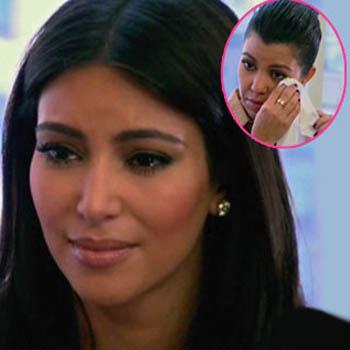 By Alexis Tereszcuk - Radar Senior Reporter
There really is no such thing as bad press is there?
Despite calls for a boycott of all things Kardashian, Kim Kardashian's reality show Kourtney & Kim Take New York was a ratings smash hit Sunday, RadarOnline.com can report.
When Kim filed for divorce from Kris Humphries after just 72 days of marriage the backlash was swift and intense from fans and haters alike, even causing Kim to defend herself on her blog from reports that the $18 million wedding was all a publicity stunt.
Article continues below advertisement
But it worked, because the season two premiere of Kourtney & Kim Take New York, pulled in a whopping 3.2 million viewers, up from the first season number of 3 million!
As RadarOnline.com previously reported, the E! reality show darling "guilted"  her hubby into appearing on camera, and even has been manipulating the editing of the show to make herself look like the "victim" and Kris look like "the bad guy."
Sunday's show certainly seemed to follow that track, with Kris mocking Kim's weight by saying she ate too much cake at their wedding; Kris nonchalantly letting a loud fart fly in Kourtney's face and Kris manhandling Kim as they horsed around over a camera.
A source said that Kim is going to attempt to use her reality show as a way to "rehab" her image, after attracting a barrage of bad press following her filing for divorce.
Article continues below advertisement