Kim Kardashian Serves Up Thanksgiving Dinner For The Homeless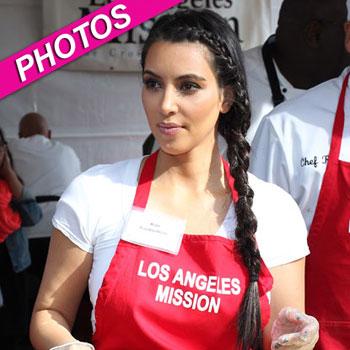 Kim Kardashian left her glamorous life behind Wednesday afternoon as she helped serve up Thanksgiving dinner to thousands of homeless men, women and children.
The reality star joined Jennifer Love Hewitt, Zoe Saldana and Blair Underwood in preparing and dishing out a holiday meal to the needy at L.A.'s Union Mission.
This was the first time the former Mrs. Kris Humphries participated in the annual event, Hewitt and Saldana attend annually.
Article continues below advertisement