Kourtney Kardashian: 'I'm Pregnant!'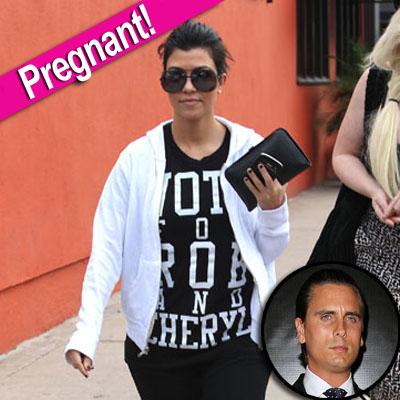 by RadarOnline.com Staff
Just as Star Magazine reported last week, Kourtney Kardashian has confirmed she's expecting her second child with partner Scott Disick.
Star, in its November 28 issue which hit newsstands last week, spoke to a friend of the 32-year-old socialite's, who told the magazine Kourtney's "ecstatic" to be expecting again.
The insider went on to say that Kourtney feels "vindicated" that Disick has turned out to be a great father to their 2-year-old son, Mason, despite the never-ending criticism he initially faced from her family.
Article continues below advertisement
"Kourtney knows he'll be a great with their new kid, too," the insider told Star a full week ago.
Now, Kardashian has told US magazine she's "nine weeks along. ... You're supposed to wait 12 weeks to tell people, but I feel confident."
Kourtney told the magazine she learned the news via a pregnancy test in late September.
Disick, 28, joked, "It wasn't like we weren't trying. ... We kind of just said, 'If it's meant to be, it'll be.'"