Kim Kardashian Says Maybe She's Not Supposed To Have Children: 'What I Want Isn't Possible'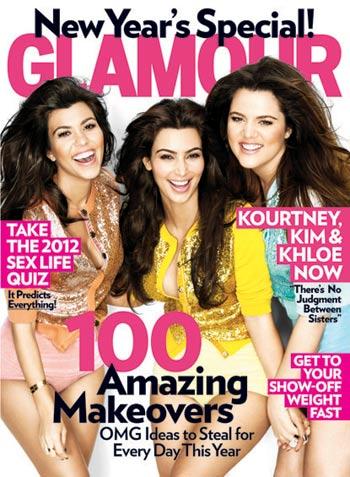 By Amber Goodhand - Radar Reporter
Kim Kardashian's marriage to Kris Humphries didn't last, but RadarOnline.com has learned the "hopeless romantic" has changed her idea of the perfect relationship and realizes that what she wants may not be possible.
"I think I'll always be a hopeless romantic," Kim told Glamour magazine in an interview for their January 2012 issue.
"It means that I believe in love and the dream of having a perfect relationship, but my idea of it has changed. I think I need to not live in a fairy tale like that. I think I maybe need to just snap out of it and be a little more realistic."
Article continues below advertisement
Kim did the interview with her sister Khloe who says she believes Kim will find love again.
"I'm your sister and I know why you don't have it right now. But I know you will get it again," Khloe said.
"I hope I do. But by then I hope maybe I'm a little bit more realistic," Kim said.
Realistic about what?
"The fact that what I want isn't possible," Kim answered.
Kim explains that she adored the relationship her mom, Kris Jenner, had with her father, Robert Kardashian, but is unsure about how many children she wants.
"I always wanted what Mom and Dad had. And at first I was like, I want six kids. Then I went down to four, then I was down to three," Kim said.
"And now I'm like, maybe I won't have any. Maybe I'll just be a good aunt. At this moment in my life, I feel like maybe I'm not supposed to have kids and all that."
Glamour's January 2012 issue is available on newsstands nationwide and digitally (iPad, Amazon Fire and Barnes & Noble Nook Color) on December 6.