Exclusive
Kim Kardashian Was Jealous Of Kris Humphries Relationship With His Sister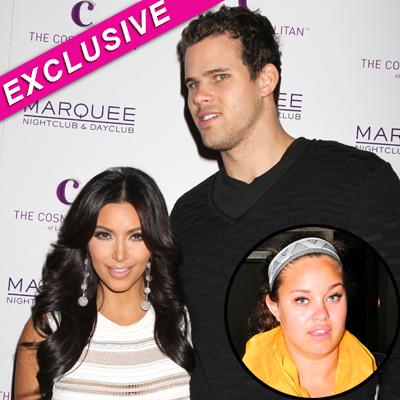 Kim Kardashian was extremely jealous of her soon-to-be-ex-husband Kris Humphries' close relationship with his sister Kaela Humphries, RadarOnline.com is exclusively reporting.
Kris has described his sister Kaela as his best friend, and she was featured on the ill fated E! wedding special that documented the stress that the wedding planning process took on he and Kim.
Even though Kim comes from a very tight knit family, and talks to her sisters multiple times daily, she would become perturbed and would sulk when Kris would talk to Kaela on the phone.
Article continues below advertisement
"Kris and Kaela have always been extremely close. They talk daily, exchange text messages, their parents are extremely proud that their children are so close," a source close to the former couple tells RadarOnline.com. "However, Kim was jealous of Kris' relationship with Kaela. Kris holds his sister in very high regard, and takes her advice very seriously. Kim would often try and get Kris off the phone with Kaela by making suggestive comments, or telling him he needed to pick up after his dogs.
"Kim wanted the full attention on her at all times and saw Kris' sister as competition. For his part, Kris thought his family were being treated like second class citizens and that was no more apparent than at the wedding."
As RadarOnline.com previously reported, the new season of Kourtney & Kim Take New York kicked off on E! Sunday, and viewers got a chance to see the festering marital problems Kim and Kris faced during their ill-fated, 72-day marriage.
Article continues below advertisement
Some of the eye-popping moments on Sunday's season premiere included Kris mocking Kim's weight by saying she ate too much cake at their wedding; Kris nonchalantly passing gas in Kourtney's face; Kim hitting Kris after she feels he ruined her pedicure; and Kris manhandling Kim as they horsed around over a camera.
Even though Kris Humphries tried to fit in with the Kardashian-Jenner clan, according to our source, Kim never reciprocated those efforts with his family.
"Kim never tried to get to know Kaela, or spend time with her. Kim was angry at Kris at the wedding rehearsal dinner for spending what she thought was too much time with his family. Even though Kaela was a bridesmaid, she never felt a part of the wedding party. She felt like an outsider at her own brother's wedding, and in the end, Kris did too," the insider tells RadarOnline.com.
RELATED STORIES: