Exclusive
Kris Humphries Wants Marriage To Kim Kardashian Annulled!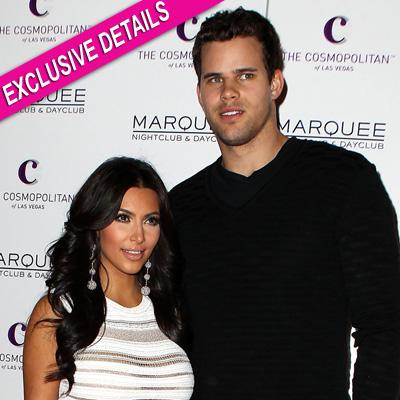 By Jen Heger - RadarOnline.com Legal Editor
Kris Humphries will formally be filing a response to his estranged wife Kim Kardashian's divorce petition, and the NBA star will ask the judge to annul the 72 day ill fated union, RadarOnline.com is exclusively reporting.
The NBA free agent wants it annulled because "he absolutely plans on getting married again. Since the marriage only lasted 72 days, Kris feels that an annulment is appropriate. Kris will formally declare on the documents that he is seeking a legal separation from Kim. This is what needs to take place in California, for the judge to grant the annulment," a source close to the situation tells us.
Article continues below advertisement
Kris wants "this to be over with as quickly as possible. The divorce could be finalized in six months, and since there was a pre-nup, there is no reason why that shouldn't happen. Kris doesn't plan on contesting anything, and won't ask Kim for anything. When the annulment is granted, it will be as if Kris was never married to Kim," the insider says.
As RadarOnline.com previously reported Kim was extremely jealous of her soon-to-be-ex-husband's close relationship with his sister Kaela.
Kris has described his sister Kaela as his best friend, and she was featured on the ill fated E! wedding special that documented the stress that the wedding planning process took on he and Kim.
Kris and Kaela have always been extremely close. They talk daily, exchange text messages, their parents are extremely proud that their children are so close," a source close to the former couple tells RadarOnline.com. "However, Kim was jealous of Kris' relationship with Kaela. Kris holds his sister in very high regard, and takes her advice very seriously. Kim would often try and get Kris off the phone with Kaela by making suggestive comments, or telling him he needed to pick up after his dogs.