Kim Vs. Kris -- Kardashian Pushes For Divorce, Humphries Delays, Trial Set For May!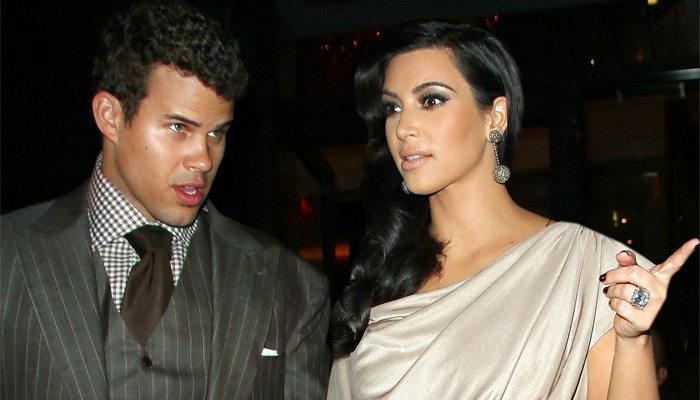 The divorce battle between Kim Kardashian and Kris Humprhies continues to forge on and RadarOnline.com has learned that during a hearing on Friday the judge set the divorce trial date for May 6.
Pregnant with her first child, Kim is anxious to end her 72-day marriage to Kris so she can move on with baby daddy Kanye West, but Kris' attorney - Marshall Waller, who ironically filed paperwork on Thursday to be relieved of counsel - argued the NBA player has been far too busy with his basketball career to show up for Kim's deposition.
Article continues below advertisement
Kim's attorney, Laura Wasser, argued that it shouldn't be hard for Kris to fly in for one day to be present at Kim's deposition.
With a trial date now set, RadarOnline.com has learned Kim's legal team is expected to present three witnesses while Kris' team is estimated to have between three and five witnesses.
As RadarOnline.com previously reported, Kris has been seeking an annulment and has delayed the divorce because he's adamant the entire union was a fraud and even plans to use the Kardashian reality shows to gather information on Kim to use during questioning at her deposition.