Exclusive
Kris Humphries: It's Not My Fault Our Divorce Is Stressing Out Kim's Unborn Baby!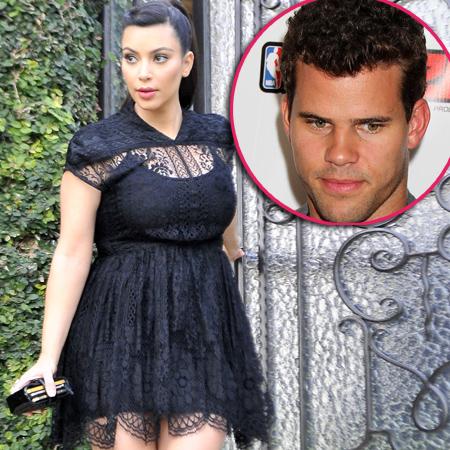 Kris Humphries is telling his close friends that it's not his fault that his dragged-out divorce with Kim Kardashian is causing stress to her pregnancy, after a tabloid media report surfaced on Wednesday claiming that her unborn child was at risk because of the stress of the ongoing proceedings, RadarOnline.com is exclusively reporting.
"Kris thinks this is yet another attempt by Kim to get him to just cave in and give her a divorce. First of all, Kim could end this stress now if she granted him an annulment, period. If she hadn't gotten knocked up until after the divorce was final, she wouldn't be in this position to begin with," a source told RadarOnline.com exclusively.
Article continues below advertisement
"Kim has been very open with the fact that she willingly went off birth control pills, and has said that in multiple media interviews. Her pregnancy certainly hasn't stopped her whirlwind traveling as she has been to Paris and Dubai in the last several weeks. This is just Kim's latest ploy to sway public opinion that he is the bad guy, and she is a victim. Kris' legal team is fully prepared to respond to these claims by Kim in court if her lawyer brings it up. If anything, it provides bolsters having the divorce trial after she gives birth… certainly having a trial while pregnant would cause Kim even more stress," the insider added.
As we previously reported, the reality TV star is three months pregnant with Kanye West's baby and is expected to give birth in late June/early July. On Wednesday, the NBA star filed legal docs telling the judge the case can't go to trial yet because key witnesses in the case haven't been deposed, and he hasn't received documents he says he needs.
According to the court documents obtained by RadarOnline.com, Team Humphries has asked for records from Ryan Seacrest Productions, E! Entertainment Productions, and Bunim-Murray Productions, but at this time, none have been turned over. Specifically, they want raw footage of episodes of the Kardashian reality shows.
Article continues below advertisement
"Indeed, if as Ms. Wasser asserts there really is 'no evidentiary support' to support Humphries' claims, why don't they just give us the access we want? What are they hiding? What is there in the raw footage of this televised courtship, 72-day marriage and resultant breakup that they are so afraid of us discovering?" the court docs state.
The NBA star is planning to say that he was duped into marrying Kardashian, and she was pressured to carry out the marriage because of lucrative financial commitments associated with the broadcast special of the wedding. Humphries wants to depose various television executives, but he's been unsuccessful in those attempts.
Kim's powerhouse lawyer Laura Wasser wants to set trial for the divorce in March, but Humphries would be unable to attend the proceedings because of his NBA basketball schedule.
"Humphries is entitled to be present at Kardashian's deposition, and due to Humphries work schedule he is unavailable until mid-May or June," the docs state.
Our source points out, "Unlike Kim, he has a job that makes him unavailable until June, period. Kris isn't going to be bullied by Kim into caving into her demands. She is acting like a spoiled brat, and she isn't used to someone saying no to her. Kris wants this over also, and would be elated if she just granted him an annulment. Since that doesn't look like it's going to happen, they are going to trial."
BTW – Kris is celebrating his 28th birthday Wednesday. (Here's betting Kim didn't send a card.)