Producer Testifies Under Oath: Kim Kardashian Faked Scenes To Make Kris Humphries Look Bad!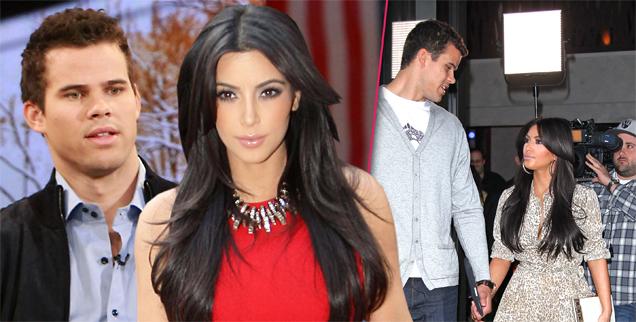 It was all fake! Kris Humphries has waged an all-out legal battle trying to prove that his estranged wife, Kim Kardashian, set him up and that their whole marriage was a sham, and a bombshell new report reveals that a producer of their reality show has admitted in court that they faked scenes to make him look bad!
A 165-page deposition from Russell Jay, a producer on Keeping Up with the Kardashians, says that there are at least two scenes that were "scripted, reshot or edited" to make Kris look like the villain after Kim decided she wanted a divorce.
Article continues below advertisement
Jay said in the court documents that Kim not only knew about Kris' "surprise" proposal, but insisted producers reshoot the scene because "she didn't like how her face looked in the first take," according to Life & Style magazine.
The magazine reports Russell reveals that a scene where Kim confesses to her mother, Kris Jenner, that she was having trouble in her marriage with Kris was actually shot after she filed for divorce in 2011.
RadarOnline.com exclusively reported about this scene being shot in December, after the trip to Dubai that took place in October before the spilt.
Jay also said that a scene where Kim is furious because Kris is having a party in their hotel room while she was out of town was faked too, and Kim was actually in the hotel and knew everything that was happening!
"They set Kris up to look like a jerk," a friend said. "Anyone who loves someone would not team up with their production team to make them look like a fool on TV."
According to the report, "Kris feels vindicated," a friend said about the revealing deposition.
"It's obvious they were trying to tarnish his reputation. This will prove ho fake Kim and the show are."