Another Anne Hatha-Hater? James Franco Talks Strained Relationship, Reveals Why People Dislike The Les Miserables Star!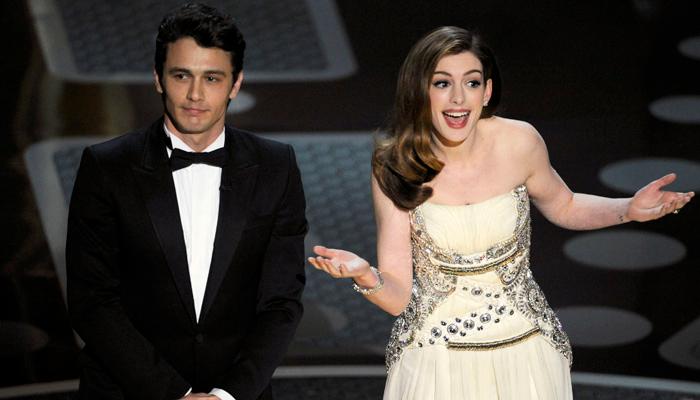 Article continues below advertisement
Article continues below advertisement
"I'm not an expert on – I guess they're called 'Hatha-haters' – but I think that's what maybe triggers it," Franco said diplomatically.
But when Stern asked if he and Hathaway are still in touch, Franco admitted: "We haven't talked in a while."
As RadarOnline.com previously reported, Hathaway was less than impressed by comments Franco made about her during an appearance on The Late Show following their Oscars fiasco, comparing her to a "Tasmanian devil."
"I let James know that a whirling dervish is a more flattering comparison than a Tasmanian devil. I called him, and we emailed a bit," Hathaway said during an interview with Harpers Bazaar in 2011. "In the grand scheme of things, I got to have a once-in-a-lifetime opportunity. I met great people, wore beautiful clothes. And I got to put on a show. I don't see a downside. Anyone who disliked my personality probably disliked my personality before the Oscars."
However, despite their frosty relationship, Franco was quick to say the two have made amends.
"Anne and I made up, by the way. Let's just get that on the record," he insisted.