Exclusive
Anne Hathaway Talks Love Life & James Franco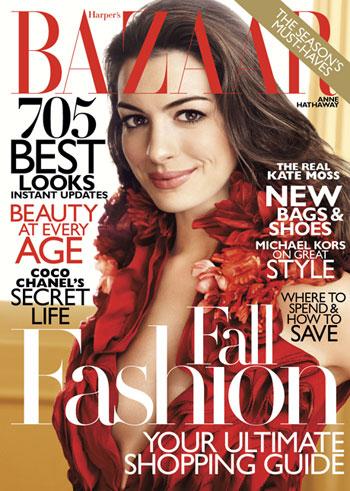 Anne Hathaway, who has remained relatively tight-lipped over the past few years regarding her personal life, recently opened up to Harper's Bazaar about her love life, living under the RadarOnline.com and the "Tasmanian Devil" aftermath of hosting the Academy Awards.
After her very public break-up with her convicted conman ex-boyfriend Raffaello Follieri, Hathaway opted to keep her next relationship a little more personal. "So far, it's worked out great," she vaguely explained when asked about keeping her 2 1/2 year romance with Adam Shulman on the private side.
Article continues below advertisement
"Mellow doesn't always make for a good story, but it makes for a good life."
Hathaway explains that was a certain amount of "people pleasing" involved during her relationship with Follieri, which was a "much-need learning experience" but "wasn't worth it."
Anne, who co-hosted the Academy Awards this year with fellow actor James Franco, finally addressed the remarks that the actor made on The Late Show with David Letterman comparing her to a "Tasmanian devil."
"I let James know that a whirling dervish is a more flattering comparison than a Tasmanian devil. I called him, and we e-mailed a bit," she explained. "In the grand scheme of things, I got to have a once-in-a-lifetime opportunity. I met great people, wore beautiful clothes. And I got to put on a show. I don't see a downside. Anyone who disliked my personality probably disliked my personality before the Oscars.