Exclusive
Lance Armstrong's Charity Work Will Make 'People Forgive Him,' Says Crisis Expert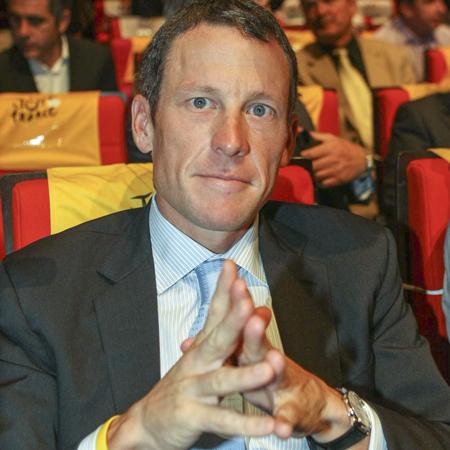 His reputation is in ruins and his seven Tour de France titles have been taken back, but Lance Armstrong may still be able to rise from the ashes of his humiliation.
"He doesn't have a whole lot of options in terms of how he handles the scandal and whatever he does moving forward won't rebuild that lost legacy," crisis expert Michael Bilello, President and CEO at Centurion Strategies, a public relations and marketing agency that handles high-profile athletes, tells RadarOnline.com in an exclusive interview.
Article continues below advertisement
As RadarOnline.com previously reported, the 41-year-old disgraced cyclist admitted to using a plethora of performance-enhancement drugs in a confessional interview that aired on the OWN channel on Thursday and Friday nights. "I made my decisions. They are my mistake. And I am sitting here today to acknowledge that and say I'm sorry for that," he admitted.
However, the cancer survivor's charitable actions off his racing bike will ultimately save him, believes Bilello.
"The only reason that people will forgive him after even all this is that even though he 'cheated the game' when you think of the things that went parallel with his career like the Livestrong Foundation, I would say that people would forgive and let him ride off into the sunset," he told RadarOnline.com.
"If someone is doing right when they're doing wrong then we tend to forgive them anyway. It's the ones that continue to do wrong and have bad character that we vilify.
Article continues below advertisement