Lance Armstrong, 'I Deserve' The Chance To Come Back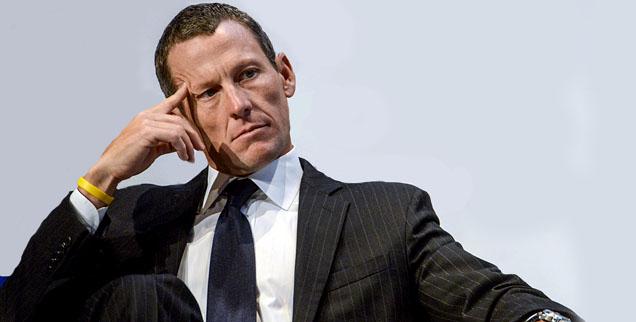 In the second part of his dramatic TV interview, Lance Armstrong showed a brief flash of emotion but also came across as the same arrogant, defiant, calculating cyclist he's long been known to be.
Asked if he thought he should be allowed to compete again now that he has admitted to years of doping, Armstrong's response was a shocker. "This may not be the most popular answer, but I think I deserve it.
Article continues below advertisement
"If I could go back to that time and say, `OK, you're trading my story for a six-month suspension?' Because that's what people got."
"What other people got?" he was asked.
"What everybody got," he said, insisting that other cyclists who were caught doping got only six month-long suspensions when he got a life-time ban.
"So I got a death penalty and they got ... six months," Armstrong insisted. "I'm not saying that that's unfair, necessarily, but I'm saying it's different."
The disgraced athlete, who has been stripped of his seven Tour de France titles and an Olympic bronze medal, turned emotional only once during the OWN channel interview, and that was when he found his 13-year-old son defending him.
"That's when I knew I had to tell him," Armstrong said, tears welling up.
That wasn't enough to convince ESPN's Rick Reilly, long an Armstrong supporter, who now can't imagine ever forgiving Lance for his deceits. In a sharp interview on ESPN.com the popular Reilly said he didn't believe Armstrong did himself any favors in how he came across in his OWN confessional but does believe America will eventually give him a second chance.