Lance Armstrong's Legacy Officially Erased, Stripped Of Titles, Banned For Life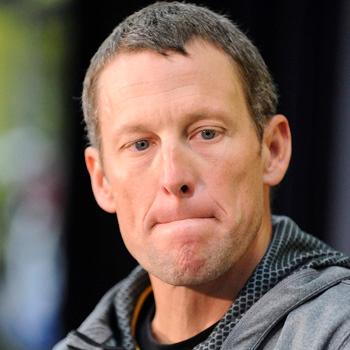 By RadarOnline.com Staff
Lance who?
After a historic run atop the sport, on Monday the International Cycling Union (UCI) officially stripped the cyclist of the seven-time Tour de France of the titles he won from 1999 to 2005 in August, and banned him from the sport for life.
UCI President Pat McQuaid said that Lance Armstrong "has no place in cycling and he deserves to be forgotten," calling the erasing of the disgraced athlete's name from the record books "a landmark day for cycling."
Article continues below advertisement
McQuaid said he was sickened after last week's release of a U.S. Anti-Doping Agency report that included testimony from 26 witnesses, including 11 ex-teammates of Armstrong's, attesting to his sophisticated brand of cheating.
USADA CEO Travis Tygart supported the UCI's move to oust the one-time face of the sport.
"There are many more details of doping that are hidden, many more doping doctors, and corrupt team directors and the omerta has not yet been fully broken."
Tour de France director Christian Prudhomme said Armstong should give back his winnings for the seven titles.
"We wish that there is no winner for this period," Prudhomme said. "For us, very clearly, the titles should remain blank. Effectively, we wish for these years to remain without winners."
In August, Armstong lashed back at his critics, saying "I know who won those seven Tours, my teammates know who won those seven Tours, and everyone I competed against knows who won those seven Tours.
Article continues below advertisement