Lance Armstrong Makes No Apologies At Livestrong Event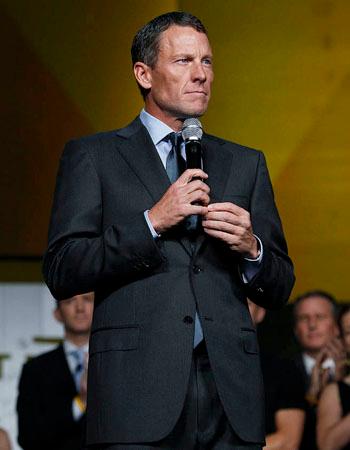 Lance Armstrong was front and center for a bash celebrating Livestrong's 15th anniversary, two days after the cyclist resigned as head of the cancer-fighting charity he founded.
Stripped of his seven Tour de France titles, banned from almost all sporting events in the future, and with his sponsors, including Nike, dropping like flies, Armstrong still received a standing ovation from the crowd of 1,700.
Article continues below advertisement
"I am ... truly humbled by your support," Armstrong said. "It's been an interesting couple of weeks. It's been a difficult couple of weeks for me and my family, my friends and this foundation."
Armstrong, a noted cancer survivor, said his decision to resign as head of Livestrong was done so that the charity wouldn't be harmed by his doping scandal.
And how is he doing, he was asked. "I'd say I've been better, but I've also been worse," Armstrong responded.
It was Armstrong's first public appearance since the U.S. Anti-Doping Agency issued its scathing report on the former sports hero.
It detailed how Armstrong not only used banned performance-enhancing drugs himself but pressured all his fellow cyclists on the U.S. Postal Service-sponsored team, to dope as well.
Armstrong has never admitted any wrong-doing but has dropped his legal challenges to the USADA, and he was not about to issue any apologies last night.