Lolo Jones Slams The New York Times Over 'Heartbreaking' and 'Crazy Misogynist Hit Piece'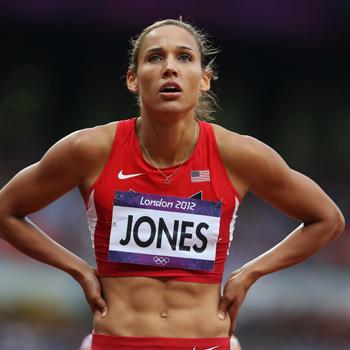 Don't mess with Lolo Jones!
After a recent New York Times article was published about the American track and field athlete, comparing her to Anna Kournikova and inferring that her popularity was based more on her beauty than on her talent, the Olympian is blasting back calling the item a "crazy misogynist hit piece" during a TODAY interview on Wednesday – and RadarOnline.com has the details.
Article continues below advertisement
In an editorial titled 'For Lolo Jones, Everything Is Image' published on August 4, the popular newspaper wrote that Jones "has played into the persistent, demeaning notion that women are worthy as athletes only if they have sex appeal," noting her nude photoshoot for ESPN magazine in 2009, a sexy bondage bathing suit Outside magazine cover from 2012, as well as her devotion to Christianity and claims that she is a 30-year-old virgin, as evidence to their theory.
"It was two days before I competed and then the fact it was from a U.S. media outlet. . . They should be supporting our U.S. Olympic athletes," the athlete vented to Savannah Guthrie.
"Instead they just ripped me to shreds. I just thought that it was crazy because I worked six days a week, every day for four years for a 12-second race."
Jones, who had a difficult week in London, finishing fourth in the women's 100-meter hurdles on August 7, continued to blast the New York Times for their irresponsible article.
Article continues below advertisement
"The fact they just tore me apart, it was just heartbreaking. They didn't even do the research. Called me the Anna Kournikova of track. I have the American record. I'm the American record-holder indoors.
"Just because I don't boast about these things, I don't think I should be ripped apart by media. I laid it out there, fought hard for my country and it's just a shame that I have to deal with so much backlash when I'm already so brokenhearted as it is."