Beautiful Olympic Athlete Claims She Can't Find A Boyfriend, Because She's A Virgin!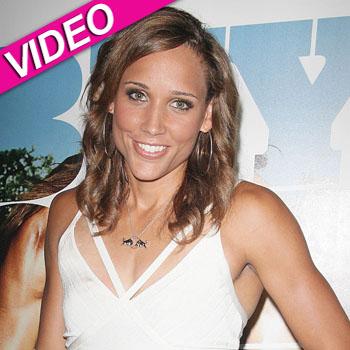 Somebody call Tim Tebow!
You would think that stunning Olympic athlete Lori "Lolo" Jones would have no problem finding love, but the pretty brunette claims she cannot get a boyfriend… because she is a virgin!
The 29-year-old track and field star opens up to HBO's Real Sports With Bryant Gumbel about her quest for love and RadarOnline.com has a clip of her interview.
Jones says she has tried just about every dating website out there, to no avail, and admits that finding love, while refusing to have sex before marriage is a tough order in today's society.
Article continues below advertisement
"It's something, a gift I want to give my husband," she explains about her vow to remain a virgin until her wedding night. "This journey has been hard, it's the hardest thing I've ever done in my life. Harder than training for the Olympics. Harder than studying for college has been staying a virgin before marriage."
She goes on to admit, "I've been tempted. I've had guys tell me … 'Hey, you know, if you have sex, it'll help you run faster.' "
But Jones has refused to waiver, telling men that they better put a ring on it if they want to score a home run!
"If you marry me, then yeah," she tells amorous suitors.
You can catch Lolo's full interview on HBO's Real Sports With Bryant Gumbel airing May 22, check local listings for time.
RELATED STORIES:
Website Offers $1 Million For Tim Tebow's Virginity