36-Year-Old Virgin Fathers 14 Children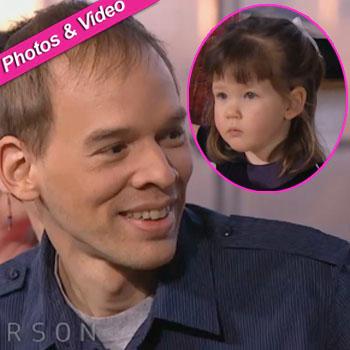 By Debbie Emery - RadarOnline.com Reporter
A 36-year-old man has brought new meaning to the term "virgin birth" after revealing that he has fathered 14 children -- despite never having sex.
Trent Arsenault of Freemont, California, who first hit the headlines last year for running an illegal sperm bank, appears on Tuesday's episode of Anderson, and RadarOnline.com has a sneak peak of his bombshell revelation.
"I coined this term donor sexual and I'll explain, it means 100 percent of my sexual energy is for producing sperm for childless couples to have babies," Arsneault told host Anderson Cooper.
Article continues below advertisement
Currently being investigated by the FDA for running his private, one-man, unregulated sperm bank, where he has donated to more than 53 couples, the tech geek confirmed that he has never had sex.
"I will probably be the 40-year-old virgin, except I'll have 15 plus kids," he explained.
When the audience exploded in a round of applause, bemused Cooper responded, "Why are you all applauding? I'm not sure what the applause line on that is."
Later in the show, Arsenault came face-to-face with one of his biological children, two-year-old daughter, Analise, for the first time.
"It's a thrill," to meet her, he said. "I'm trying to not get too emotional. I'm just extremely happy that she's healthy and in a loving home. I hope she has the gene of compassion and that her parents nurture that."
The full interview airs on Anderson on Tuesday. You can watch a video clip right here on RadarOnline.com.