Betty White Proves She's Young At Heart With New Prank Show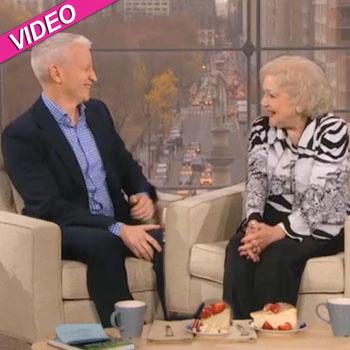 Article continues below advertisement
"I've got another one (show) starting after the first of the year, we have a comedy show starting with a hidden camera show," White told Anderson Cooper. "It's kind of like Candid Camera but this is oldsters pranking youngsters," she explained.
"I think we will have a good time."
When asked if she is a prankster, the Hot In Cleveland star replied coyly. "I don't know what you mean by that."
Anderson revealed to his guest that he'd had a bad experience with a prank show as a youngster.
"I was actually on Candid Camera. When I was a kid they taped something at my school but it went terribly wrong and they never aired it because they tricked me into something and I just burst out crying," explained Cooper.
Luckily, the grey-haired funny girl assured the CNN newsman that she would treat him better if he came on her show.
"I'm sorry. I promise I won't make you cry."
For the full interview, tune in to Anderson on Tuesday, December 6.
Article continues below advertisement