Caylee Anthony's Medical Examiner Says: 'It Was Homicide Without A Doubt'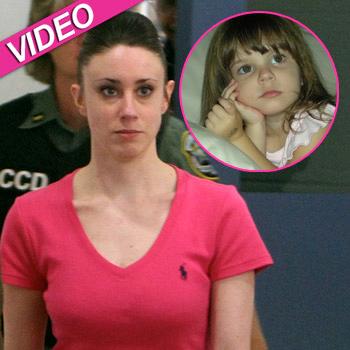 Article continues below advertisement
When questioned if she had come up with a scenario as to what happened, the forensic expert replied: "It doesn't matter, there was nothing I can scientifically prove. I don't ever guess.
"I really don't like guessing, I don't like speculating because that's not my job. My job is to see what the body can tell us and what it can't tell us."
As RadarOnline.com exclusively revealed, the 25-year-old 'Tot Mom' is currently secretly dating a new man, is frequently out in public and has even been attending church.
"She isn't in hiding...she is out in public all the time...she attends church throughout the week to sic," a man who claims to have a "friend that is friends with her" posted on Facebook.
"She is doing good...she is dating someone and does work for his company."
RadarOnline.com was the first to post a video showing never-before-seen photos of Casey since she was released from jail, one of which the anonymous friend says was taken "the morning after she got out at one of her friends house sic in Orlando showing that she never left that morning she got out."
Article continues below advertisement
Dr. Garavaglia went on to reveal that despite Anthony's shocking acquittal, she thought the prosecution did a good job but that people got easily confused with the case.
"I think they expected more CSI kind of whiz bang things. I think people don't understand that it was circumstantial, that you had to put the pieces together.
"I think the defense did a lot of spin. I think they introduced things that had not any basis in fact."
Article continues below advertisement