Tim Tebow Raps Other Athletes During Easter Sermon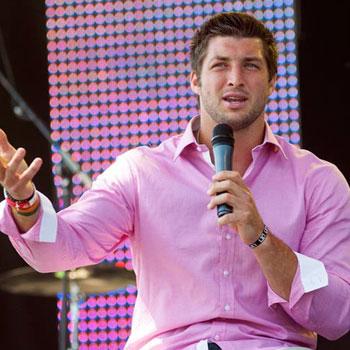 An estimated 15,000 believers attended an outdoor Easter church service Sunday, where Tim Tebow was the star attraction.
"In Christianity, it's the Pope and Tebow right now," pastor Joe Champion said in introducing Tebow.
The New York Jets quarterback, famous for demonstrating his faith by getting down on one knee and 'Tebowing' on the field, encouraged the crowd to be outspoken about their religious beliefs.
Article continues below advertisement