Nike Cuts Lance Armstrong After He Resigns From Livestrong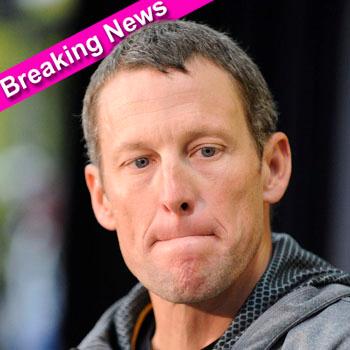 Lance Armstrong's fall from grace continues.
Nike has ended its' association with the ostracized athlete after he resigned from his Livestrong charity Wednesday.
"This organization, its mission and its supporters are incredibly dear to my heart," Armstrong, who will stay on the board of the organization, said in his resignation statement. "Today therefore, to spare the foundation any negative effects as a result of controversy surrounding my cycling career, I will conclude my chairmanship."
Article continues below advertisement
The shoe giant said it dropped the banned cyclist "due to the seemingly insurmountable evidence that he participated in doping and misled Nike for more than a decade."
The manufacturer said it will continue to work with Livestrong, the charity best known for the yellow bracelets that became a ubiquitous fashion accessory of in the mid-2000s.
"As my cancer treatment was drawing to an end, I created a foundation to serve people affected by cancer," Armstrong's statement read. "It has been a great privilege to help grow it from a dream into an organization that today has served 2.5 million people and helped spur a cultural shift in how the world views cancer survivors."
"My family and I have devoted our lives to the work of the foundation and that will not change. We plan to continue our service to the foundation and the cancer community. We will remain active advocates for cancer survivors and engaged supporters of the fight against cancer."
As we previously reported the International Cycling Union stripped the seven-time Tour de France of the titles he won from 1999 to 2005 in August, and gave him a lifetime ban from the sport. The penalties were punctuated by last week's release of a U.S. Anti-Doping Agency report that provided further proof of Armstrong's indiscretions. Twenty-six witnesses, including 11 ex-teammates, testified in the report.