Lance Armstrong Banned From Chicago Marathon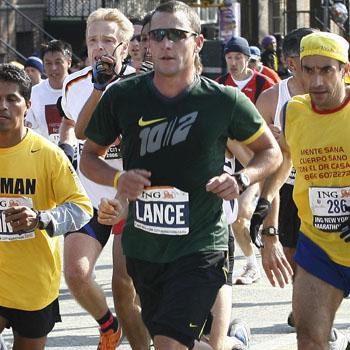 Lance Armstrong has been told to stay home from the upcoming Chicago Marathon.
The U.S. Anti-Doping Agency's lifetime ban on Armstrong bars him from participating in any sport it covers and that includes USA Track and Field events -- one of which is the annual Chicago race.
"The code is very clear regarding the ineligibility of sanctioned athletes to compete in other sports," USATF spokeswoman Jill Geer said. "USATF is a signatory to the WADA code, and we confirmed with the U.S. Anti-Doping Agency that Mr. Armstrong's ban extends to track and field, road running and all of our sport's disciplines."
Article continues below advertisement
Armstrong was stripped of his seven Tour de France medals last month after he stopped his legal challenges to the USADA after years of denying claims that he'd used performance enhancing drugs.
As RadarOnline.com previously reported, one of the ways Armstrong avoided detention of drug use during testing was to have blood transfusions, his former teammate Tyler Hamilton alleges.
Armstrong has also been banned from participating in France's Ironman event.