Exclusive
Jason Hoppy Warns Bethenny Frankel That She Is Going To End Up Just Like Her Mother - All Alone!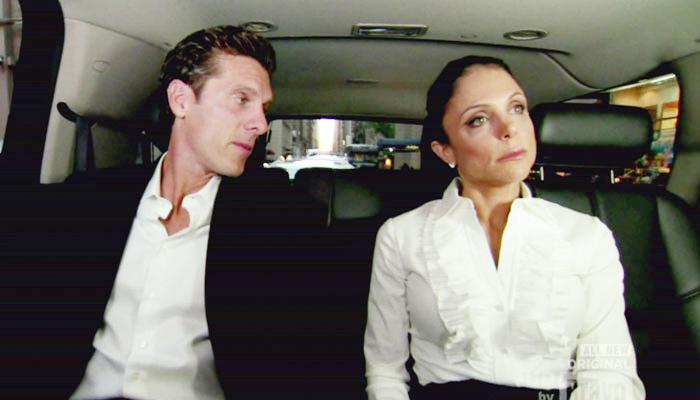 Jason Hoppy recently warned his soon to be ex-wife, Bethenny Frankel, that if she doesn't change her ways she is going to end up alone and miserable, just like her estranged mother, Bernadette Burke, RadarOnline.com is exclusively reporting.
"Jason and Bethenny have been arguing incessantly and the divorce is definitely turning nasty," a source close to the situation tells Radar. "Jason knows the subject of Bethenny's mom is a trigger for her emotionally - she is always saying that she doesn't want to end up like her and she views her with nothing but absolute disdain - she sees her as sad and lonely and isolated from the rest of the world.
Article continues below advertisement
"Jason told Bethenny that if she isn't careful Bryn could grow up to despise her, just like Bethenny does with her own mother! There's no doubt it really hit a hot spot, Bethenny was hysterically yelling at Jason saying he hit below the belt."
As RadarOnline.com previously reported, the former Real Housewives of New York City star's divorce turned ugly after she filed to have primary custody of their 2-year-old daughter. Hoppy has since filed a response to the divorce petition and is also seeking primary custody as well as child support, and sole use of the marital residence.
Frankel and her mother have always had an incredibly volatile and fractured relationship, made all the worse by Burke talking to the press about her famous daughter, something that infuriates the Skinny Girl mogul.
Burke launched a scathing attack on Bethenny in an exclusive interview with Star magazine last year, saying that Jason is too nice for her daughter and predicting the couple was heading for Splitsvile.
Article continues below advertisement
"Jason's too nice and she'll grab another nice one, he is replaceable," Burke said. "Nice is boring and Bethenny gets bored with nice. I know she is bored because I get bored watching him. She cheated on her first husband after her first couple of months of marriage. She doesn't have any respect for marriage because she has never seen good marriages."
Bernadette had a few choice words about Bethenny's parenting skills too.
"She has always hired people to take care of the baby, she doesn't take care of that child she does photo shoots," she said. "She would never have married Jason but she wanted to have a child and the timing was right. She got what she wanted out of this, she married because of public opinion."
Following the attack, a furious Bethenny was caught on camera, lashing out against her mother, vowing to never speak to her again and declaring that she "hates her."