Bethenny Frankel Hates Her Mother, Says 'I'll Never Speak To Her Again!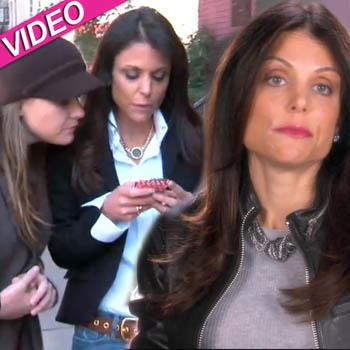 Article continues below advertisement
As RadarOnline.com previously reported, Bernadette opened up about her daughter's life in an exclusive interview with Star magazine, and the reality star is furious about her comments, to say the least!
"I hate her! I really do! I hate her. I just hate her. I really do," Bethenny says, going on to critique her aging mother's appearance. "Look how scary she looks. It's almost embarrassing to me what she looks like!"
In the interview Bernadette shared her opinion on Jason and the couple's tumultuous relationship, saying: "Right now, he is a good father, but soon she won't need him and she will dump him. Her husband seems like a really nice guy, but it won't last. He is really too weak for her."
A furious Bethenny slams her mother's comments, stating, "I haven't spoken to my mother in well over a decade. How does she know? She doesn't know me! I haven't known her since I was 14 years old."
MORE ON:
Bethenny Ever After
Article continues below advertisement
She goes on to claim that her mother, who said that Bethenny only cares about money and power, is dead wrong. "Unfortunately my mother has no idea what type of person I am," she says.
Bethenny vows that her relationship with her mother is over…. forever. "She's so desperate, it's really sad," she says. "I will never ever speak to her again as long as I live."
Bethenny Ever After airs Mondays at 10/9c on Bravo.