Exclusive
EXCLUSIVE INTERVIEW: Bethenny Frankel's Mom - 'My Daughter Is Lying About Dark Past'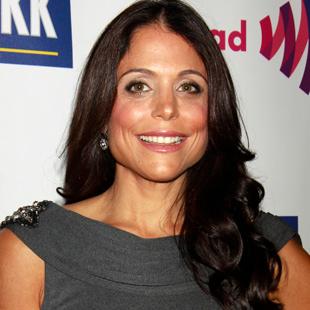 Bethenny Frankel is known for her outspoken ways, but her estranged mother Bernadette Birk is upset over Bethenny's continued portrayal of their family and their past.
In an exclusive interview with RadarOnline.com, Birk claims Bethenny's explanation of her upbringing is a lie.
"She is slamming me... and I'm sick!" Birk told RadarOnline.com.
In a magazine interview, Frankel said that Birk was "never a mother" to her and she "never had a true childhood" but rather "a lot of destruction: alcohol abuse, eating disorders and violent fights."
Article continues below advertisement
On both The Real Housewives of New York and Bethenny Getting Married? the driven brunette beauty often discusses her estrangement with both her parents and has embraced her husband Jason Hoppy's parents as the family she never had.
"She did not come from a broken home and her father did not leave her at 4 years old," Birk said when asked about the sad childhood picture Frankel paints. "I left her father when she was 2 years old and he did not support us with one penny, no alimony."
As for Bethenny's wild teen years, Birk said she has no knowledge of such behavior.
"I was a stay at home mother and didn't go back to work until she started boarding school," Birk, who is an interior architect, added. "I gave up so much because I loved her... I didn't even consider it giving something up.
"She went to visit her father for the first time at 15 years old. It was the same time she is now claiming she started drinking and doing drugs. I was never aware she was doing this. Even though she is bad mouthing her father she was always after his affection."
Article continues below advertisement
Birk also revealed her last moments with her daughter which were filled with tension and anger.
"The last time I spoke to her was 10 years ago when she borrowed my car and then demolished it and she left it in her boyfriend's lot and it got stripped," Birk says.
"I called her to tell her and she started yelling at me and hung up... and we have never spoken since."
RELATED STORIES:
VIDEO: Jill Zarin Hasn't Met Bethenny's Baby, Unsure About Her Show's Future