Exclusive
Does Bethenny Frankel Have A New Billionaire Boyfriend?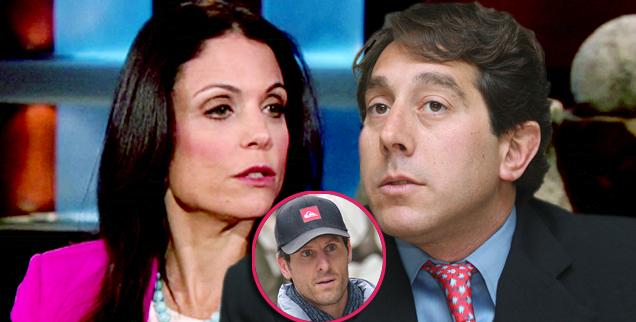 Does Bethenny Frankel have a new boyfriend less than two weeks after filing for divorce from husband, Jason Hoppy?
After the reality star reportedly moved into billionaire Warren Lichenstein's New York City apartment with daughter, Bryn, Frankel is spending time with her "friend" at his Aspen mansion this weekend, RadarOnline.com is exclusively reporting.
"Bethenny will be staying with Warren this weekend at his vacation home in Aspen, Colorado. The two are just friends at this point," a source close to the situation tells RadarOnline.com exclusively.
Article continues below advertisement
The Real Housewives of New York City star moved out of the Soho loft she shared with Jason Hoppy, on January 11, with their daughter, Bryn, 2, according to Life & Style Magazine.
According to the mag, Bethenny took a vacation to Hong Kong with the 47-year-old billionaire in October. Hoppy was invited to go, but decided not to go, and was extremely unhappy Bethenny went.
Earlier this week, Frankel was spotted at Spago's in Beverly Hills.
In the middle of her divorce drama from Jason, Bethenny, 42, was spotted at a cocktail table in the bar area "with a gentleman that looked to be in his mid-50s."
As RadarOnline.com previously reported, Frankel spent time with Bryn in Aspen after Christmas without Jason. Our source tells us, "Bethenny was staying at Warren's house in Aspen after Christmas. Warren was there, along with several of her friends."