Exclusive
Bethenny Frankel's Estranged Hubby Suspects She Has Romantic Feelings For Co-Worker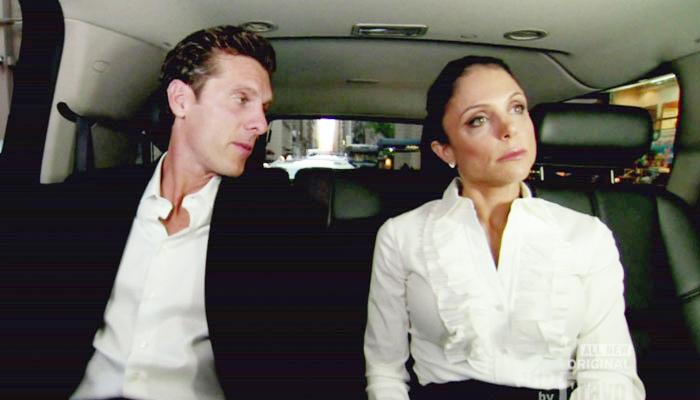 Bethenny Frankel's estranged husband, Jason Hoppy, believes his reality star wife has romantic feelings for one of her Skinnygirl colleagues, and although he doesn't believe she cheated on him during their marriage, the former pharmaceutical sales rep thinks the mogul emotionally cheated on him during the last months of the relationship, RadarOnline.com is exclusively reporting.
"Jason doesn't believe Bethenny cheated on him during the marriage, and he would be devastated to find out if she did. However, Jason does think that the talk show host did emotionally stray during the final months of their marriage with one of her Skinnygirl colleagues," a source close to the situation tells us.
Article continues below advertisement
"Bethenny just stopped communicating with Jason and he saw her just completely withdraw from the relationship. Jason did see Bethenny interact with one of her Skinnygirl colleagues the way she used to with him. The colleague has become a trusted confidante of Bethenny's and the two have become very close friends," the insider added.
During a recent taping on Ellen DeGeneres' talk show, Frankel - choking back tears - said she feels like a failure after splitting with Hoppy after less than three years of marriage. During the episode, which aired on Wednesday, Frankel revealed while she didn't want to publicly speak about the painful break-up, but she said she knows it comes with the territory in show business.
"I can't just only be on reality TV and show everything when it's fairy princess, fairytale and then not take my hits when I have to," the former Real Housewives of New York star, 42, told Ellen. "I've kind of had the best worst year ever … it's the highs and the lows....I feel like a failure," the choked-up reality star said. "I really put it out there. I wanted the fairytale. I thought I had it."
Article continues below advertisement
Hoppy "wouldn't be surprised in the least if Bethenny began dating her employee. He doesn't think Bethenny would go public with the relationship yet because she would get backlash for moving on to another relationship so soon. Bethenny is extremely media savvy. Jason also believes that Bethenny spent time with the colleague, who is single, during her recent vacation with Bryn in Aspen," the insider says.
As RadarOnline.com previously reported, Frankel is seeking primary custody of their 2-year-old old daughter, Bryn, and she wants Hoppy to pay child support.
However, Hoppy "will absolutely file for joint custody of Bryn. He would never want to cut her mother out of the little girl's life, and can't imagine why Bethenny would take such a drastic action," the source revealed.