Bethenny Frankel Divorce: Jason Hoppy Was Jealous Of Her Fame!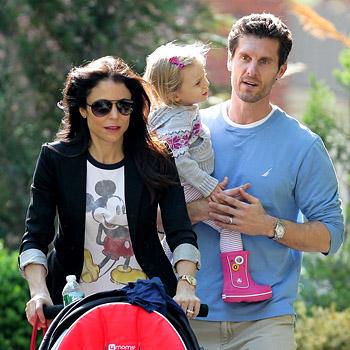 Bethenny Frankel and her husband of three years are splitting and like many Hollywood marriages where the woman's career takes off, it seems to have fallen apart because he was jealous of her rising fame and fortune.
The Real Housewives of New York City star released the statement that she and Jason Hoppy were parting ways, saying: "It brings me great sadness to say that Jason and I are separating. This was an extremely difficult decision that as a woman and a mother, I have to accept as the best choice for our family."
Article continues below advertisement
Their bickering has been documented in detail on her many reality shows, but as her empire grew, his feelings were less supportive and more combative about her success.
As she sold her Skinnygirl empire for a whopping $100 million and landed her own talk show, Jason;s career wasn't earning him nearly the money hers was, and it strained their relationship.
"Jason felt emasculated," a source told Usmagazine.com about Bethenny's husband's feelings when she footed the bill for everything.
"He's not particularly ambitious, and Bethenny is very driven."
As RadarOnline.com previously reported, Bethenny struggled with ending her marriage, especially because they have a daughter together, Bryn Hoppy, but decided to come clean once and for all.
"However, once Bethenny had made her mind up that they were going to officially split she felt she had to make the announcement immediately. Jason wanted to wait till after the holidays were over but Bethenny insisted that she could not carry on the charade of pretending to be a happy couple any longer, especially not in front of their closest friends and family," a source close to her said.
Article continues below advertisement
"Basically, in the end Bethenny decided, no more secrets and lies - let's get it out in the open, for better or for worse."
With her talk show launching nationally in the New Year, Bethenny also realizes that she has a lot more to offer her viewers and will turn her divorce into a financial gain.
"She's very smart. She will spin this into gold," a friend of hers told the magazine. "Her talk show will now be of interest to single moms and single women."