Exclusive
Bethenny Frankel Worried Divorce Will Threaten Her Financial Empire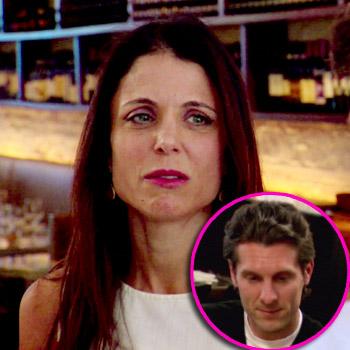 Bethenny Frankel is extremely concerned that her impending divorce from Jason Hoppy is going to threaten her financial empire, and she fears that bad press could hurt the former reality star's upcoming talk show, RadarOnline.com is exclusively reporting.
"Bethenny's biggest concern is the financial hit her empire could take because of the fallout from her divorce," a source close to the situation tells RadarOnline.com exclusively. "Bethenny had hoped that the divorce would be amicable, but Jason isn't going to just stand by and let her have primary custody of their daughter, Bryn. The couple did have an iron-clad prenup, and Jason could make a bid to have it thrown out. Bethenny's talk show is scheduled to premiere this fall, but producers of the show are carefully watching how the divorce plays out.
Article continues below advertisement
"Bethenny is beyond obsessed with money, sadly. Bethenny has worked tirelessly to control how she is portrayed in the press, and she is watching it now all start to unravel with divorce, and it has her freaked out," the source says.
The former The Real Housewives of New York City star's divorce turned ugly as she filed to have primary custody of their two-year-old daughter.
"Jason will file his response and will most likely seek joint custody of Bryn. Jason is also floored that Bethenny is asking for child support from him since she is worth at least $50 million. This divorce isn't going to be amicable, by any means," the source previously told us.
Frankel released the statement that she and Hoppy were parting ways, saying: "It brings me great sadness to say that Jason and I are separating. This was an extremely difficult decision that as a woman and a mother, I have to accept as the best choice for our family." Frankel filed for divorce last week in New York City.
The mogul told her more than one million Twitter followers: "To those of you who are being supportive: thank you. To those of you who are judging: I totally get it."
"Bethenny feels that all of the hard work that she has done over the past five years to craft and hone her image is just unravelling. Bethenny desperately needs the approval of the public and is obsessed with being in the press, but under her terms. However, she won't be able to control that as much now that she is getting divorced, and negative details about her life that she has been able to keep private, are going to all come out," the source says.