Exclusive
Forget SkinnyGirl! Bethenny Frankel Turns To Tequila!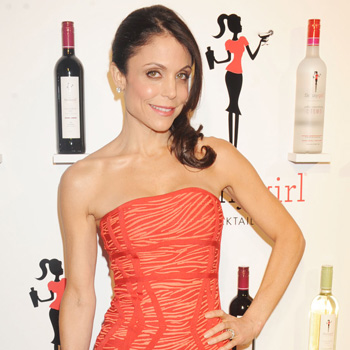 As rumors swirl about Bethenny Frankel having romantic feelings for someone other than her husband, Jason Hoppy, RadarOnline.com has exclusively learned that the SkinnyGirl mogul is doing some pretty serious cheating – on her own brand!
"Bethenny was having dinner at Spago in Beverly Hills and she was drinking Patron Tequila, NOT her own SkinnyGirl margarita!" an eyewitness said about the reality show maven who sold her drink company for a whopping $100 million.
Article continues below advertisement
In the midst of her divorce from Jason, Bethenny, 42, was spotted at a cocktail table in the bar area "with a gentleman that looked to be in his mid-50s."
The Bethenny Ever After star clearly has a diet secret that she uses to keep so slim – no food!
"It was only tequila and conversation for these two as they didn't order anything off the dinner menu," the spy said about her night out.
"It looked like she was there for pleasure. She was laughing and smiling and took pictures with patrons at the bar."