No Sex After Baby! Bethenny Frankel Says Her Hubby's Private Parts Have Cobwebs!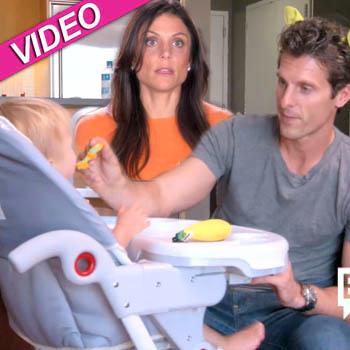 Article continues below advertisement
"It's cliché but you're so much less concerned with romantic bubble baths and lingerie with your husband because your kid just took a sh*t on the floor," Bethenny admits candidly to the camera.
So, what is the outspoken 41-year-old's advice for making sure there is still romance in a marriage?
"You have to have a date night or get away to get laid properly," Bethenny deadpans for the camera.
"Intimacy is challenging," Bethenny admits and then has a TMI moment.
"Jason's penis has cobwebs on it."
As RadarOnline.com previously reported, Bethenny shared a tragic secret Monday, telling The Today Show she suffered a miscarriage recently.
"We were pregnant with a second baby and at eight weeks, I miscarried," the mother-of-one said. "That was a very emotional experience."
Asked about having more children, Bethenny said she's "not really thinking" about that at this time.
Article continues below advertisement
She added the miscarriage will not be seen in any storylines on her show this season.
"That is not something that has been dealt with on the show," she said. "That is very recent."
Bethenny Ever After season two premieres Monday night on Bravo at 9/8c.
RELATED STORIES:
Bethenny Frankel Breaks Silence Over Tragic Miscarriage
'Tortured' Bethenny Frankel Discusses Marriage Woes