Bethenny Frankel Talks Marital Problems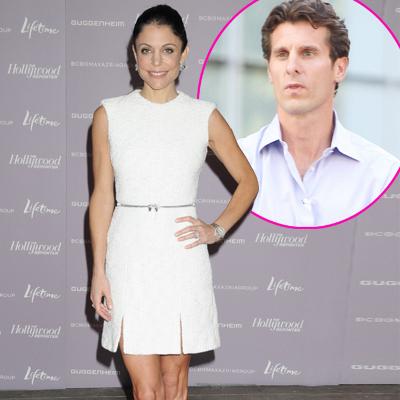 Bethenny Frankel has had a whirlwind of success since her Real Housewives of New York days, but she admits her good fortune and hard work have caused some conflict in her marriage.
"I just turned 41, and to be perfectly honest, I unintentionally crammed everything in," Bethenny explained at the NBC Universal TCA Press Tour. "I got pregnant. I got married eight months pregnant, and now I sold my business or part of my business. We're just settling into what married life really is without the excitement of a wedding and the baby."
Article continues below advertisement
Bethenny says the strain between her and her husband Jason Hoppy can be attributed to their different upbringings and life experiences, and that's shown on the upcoming season of Bethenny Ever After.
"We come from totally different backgrounds, and we're going through it," Bethenny said. "I'm in therapy. I've always been good at business, but I've always struggled with relationships based on my background, and we kind of get into that this season.
"What's funny is we're not that opposite in the sense that we're both wildly inappropriate. We're not that opposite in the sense that we're both extremely money-conscious, frugal, and definitely have what I call 'Money noise,' because he's had the same job for 12 years and actually makes a good living."
Bethenny says that since she has spent most of her life broke, she doesn't know what to do with all her wealth now.
Article continues below advertisement
"I was broke a lot of the time, so we meet in the middle and relate to that," Bethenny said. "With recent success, we'll both be so overwhelmed and not know what we're supposed to be doing. We bought an apartment, but we don't even know what to put in it because we're just used to buying everything at Ikea."
Bethenny says it's a good thing she met her now-husband before the height of all of her success.
"I met him right when the wave was cresting, and so that's the good news, that I didn't meet him right now," Bethenny said. "It would probably be more overwhelming for both of us, but when I go to visit his family it's so different that I can't even imagine that being my background.
"I grew up on the racetrack living ‑‑ I went to 13 different schools. It's not even in the realm of possibility. It would be like saying I lived in Siberia. So I appreciate our differences, and I love that my background has made me everything that I am now."
Article continues below advertisement
Bethenny admits that while her relationship with her in-laws has been strained in the past, they are becoming more accepting of their marriage as time passes.
"I do get along better with my husband's parents now. I do. It's more about acceptance. Jason and I have both learned to accept each other," she says. "When we met each other in a nightclub, it took months for us to realize, 'Oh, wait. I really married you. Like, you said you were all these things, but you really are all these things.' That's the same thing with both of us. This is who we both are and we are both learning to accept.
"So this season we really do go there, and, you know, my relationship has amazing ups. We're partners. We're in love. We are together in it, but we struggle. We've had a lot go on, and we're dealing with it together, and this season shows that."
Bethenny Ever After's new season premieres February 20 at 9/8c on Bravo.
RELATED STORIES:
Bethenny: Marriage Is A Struggle!