The Bare-Faced Truth! More Stars Without Makeup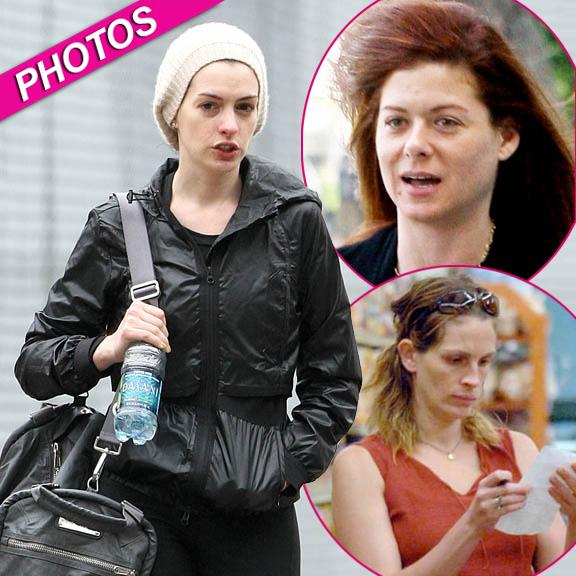 We are used to seeing celebs perfectly preened on red carpets and in magazines, but when they are going about their day-to-day lives without a lighting kit and airbrush at hand, they look just like regular women –- and in some cases a little bit too ordinary!
RadarOnline.com has previously brought you photos of stars without makeup and now we are bringing you even more!
Debra Messing recently announced that she has separated from her husband after 10 years of marriage, but if she is jumping back in the dating pool she may want to spruce herself up a little bit in case she bumps into a hot new guy. The Will and Grace star looked almost unrecognizable when she was snapped without a stitch of makeup.
Article continues below advertisement
Julia Roberts is usually a Pretty Woman, but while out shopping with her hair scraped back and not even a swipe of lipstick, the mother-of-three actually looks like a normal woman!
Anne Hathaway always dazzles on the red carpet, but when the Princess Diaries star hits the streets sans war paint, she looks more like a commoner than Hollywood royalty.
For all of these and more make-up free faces, click here.