Bethenny Frankel Breaks Silence Over Tragic Miscarriage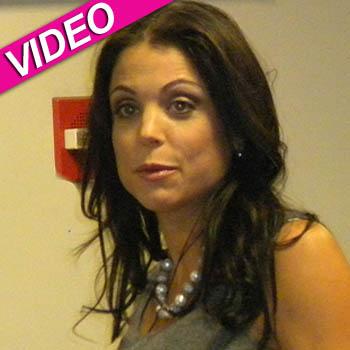 Bethenny Frankel told The Today Show Monday she recently miscarried a second child she'd conceived with hubby Jason Hoppy.
"We were pregnant with a second baby and at eight weeks, I miscarried," the mother-of-one, 41, said. "That was a very emotional experience."
Bethenny, appearing on the show to promote the season premiere of her Bravo reality show Bethenny Ever After, said that while she was pained by the loss of a second child, she was equally impacted with feelings of empathy for women who are infertile.
Article continues below advertisement
"Thinking about women who can't even have their first baby ... I'm really lucky," Bethenny said. "Until you become a woman, you don't know the things that come with it. The window is closing, and it's something I'm dealing with."
"I have thought about other women more than myself ... I can't believe what people go through if they can't even have the one. You go through a roller coaster of emotions about it -- you go through a million different things."