Insiders Say That There Is No Way Bethenny Frankel Sold Skinnygirl For $120 Million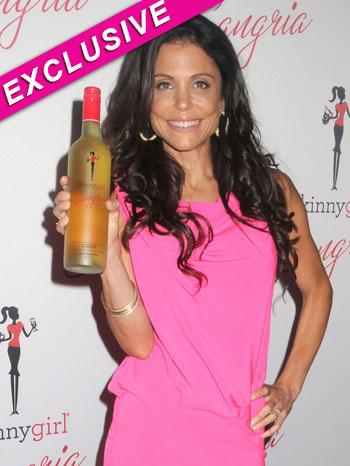 She may be a Skinnygirl, but is she as rich as she says she is?
Bethenny Frankel is denying allegations that she lied about earning a whopping $120 million for her cocktail mix company, thereby undeservingly making it onto Forbes' Highest Earning Women List.
However, entertainment business insiders tell RadarOnline.com that there is no way the former Real Housewives of New York star banked such an astronomical bundle of money.
Article continues below advertisement
RadarOnline.com spoke to several insiders, who specialize in celebrity endorsement deals, and they all agreed that no-one, not even the biggest A-list stars, are making that much money for any sort of deal.
"Even Brad Pitt is not raking in a sum like that for an endorsement deal, so an ex-reality star certainly isn't," one insider sniffed.
As RadarOnline.com previously reported, Frankel was listed as the third highest paid woman in entertainment between May 2010 and May 2011 trailing behind Oprah and Lady Gaga.
The insiders point out that it is possible that the figures were misinterpreted, and that the $120 million figure may have been the projected amount of expected sales over the years – but definitely not the amount that Frankel would earn.
The Huffington Post was the first media outlet to investigate a U.S. Securities and Exchange Commission quarterly report, which shows that Fortune Brands, Inc. acquired Skinnygirl for $8.1 million, far off the reported sum.
Article continues below advertisement
"We're taking this very seriously. We based our numbers at the time of reporting on solid sources. We're aware of the new information and we're looking into it right now," Dan Bigman, Forbes' Executive Editor, said on Thursday. "We're going to review all the information thoroughly and talk to Ms. Frankel before taking any steps. If there are any inaccuracies, we'll correct them. If clarification is required, we'll do so."